Residential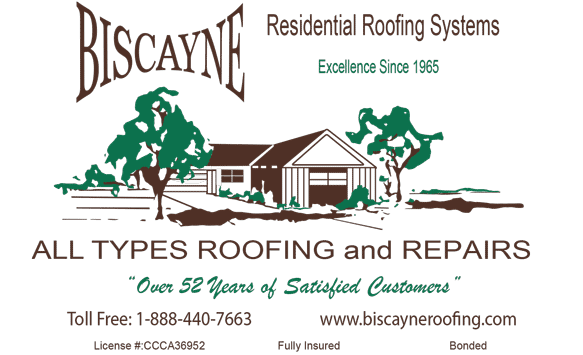 "For the looks of it……..for the life of it"
Since 1965  Biscayne has been serving South Florida Homeowners.
That is over 52 Years of Unmatched Quality and Workmanship.
52 Years of  honoring our Warrantees and Commitments.
 52 Years making You the Customer #1.
Everyone at Biscayne is committed to 100% Customer Satisfaction. Ecellence in service is the key element to a customers satisfaction. Our job is simple. To provide all of our customers with unparellelled service during all phases of the roofing process from start to finish. Our dedication to customer service and satisfaction does'nt stop there. With 52 Years of continual customer service in South Florida you can rest assured that we will be here for you in coming years. Please feel free to contact us with any questions or comments you may have. Our friendly and professionally trained staff is there, ready to assist you, no matter what your needs may be.
At Biscayne The Customer is #1.